The Barber in Toronto!
It's not just another haircut. Getting a haircut at Gus the Other Barber is like a family outing. In this Classic Barber Shop, the guys make you feel welcome and comfortable that it is difficult not to feel part of their family.
With the endless library of jokes, soccer paraphernalia hanging from the ceiling or posted on the walls, even playing on the big screen non-stop, photographs of all their families and public figures from throughout the 60 years in business, makes it a heck of an experience. Don't forget the lollipops at the end of your haircut, kids.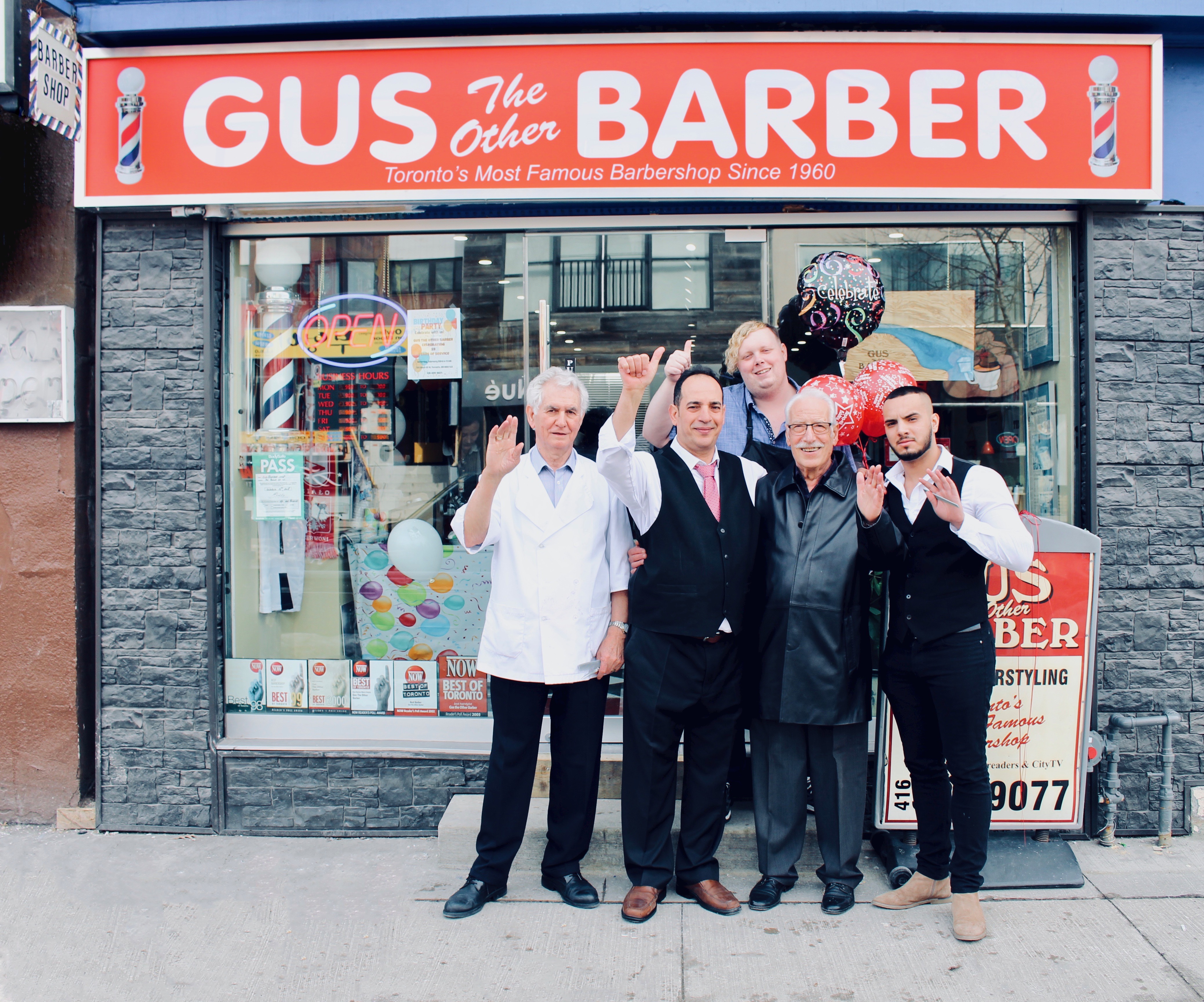 There you have it, folks, whether you're looking for a quick line up or an all-day affair of hanging out, these masters of hair know their way around scissors, blades and razors. After all, they are voted #1 Barber Shop in Toronto by NOW magazine.
We are proud to say that we take our job seriously for almost 60 years! Cutting your hair is our job and you won't be disappointed.
Only at a true barbershop will you find a good, refreshing shave. Truly the most skilfull tool is mastered at our barbershop for many decades.
Besides using classic scissors, the trimmer belongs to our toolbox like any other real tool of a barber.
Every Monday our Barber Shop offers a 15% discount for all students. A valid student ID must be provided.
Every Friday our Barber Shop offers a 15% discount for the entire Family. A minimum of one parent plus child is needed to be applicable for this discount.